CSI Magazine Award for Best Sustainability Project or Initiative to GAIA team

We are proud to announce that our project GAIA  was highly commended at the CSI Magazine Awards for best sustainability initiative!  This award recognizes some of the work taking place in the video streaming process to reduce the environmental impact of technology and to drive the world's green transition.
GAIA (Greek goddess of Earth, mother of all life, personification of the Earth) is a cooperative project between Bitmovin and Alpen-Adria-Universität Klagenfurt (AAU) that aims to enable development of more climate-friendly video streaming platforms by providing complete energy awareness and accountability throughout the entire video delivery chain. GAIA uses innovative technologies such as  Video Encoding Matching-based Model for Cloud and Edge Computing Instances, Green Per-Title Encoding,  and Designing Energy Efficient Player to minimizing the energy consumption and carbon footprint while maintaining the Quality of Experience for users.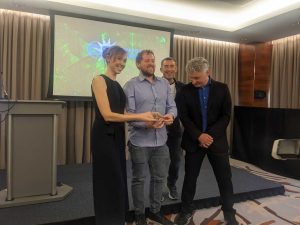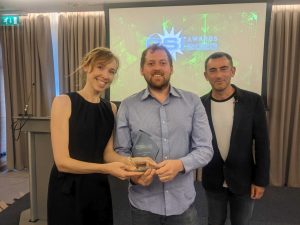 We would like to thank the CSI Magazine Awards for this recognition and our partner, Bitmovin, and collaborators for their contribution and support to GAIA. We hope that GAIA will inspire more initiatives and projects that aim to make a positive difference for our planet.